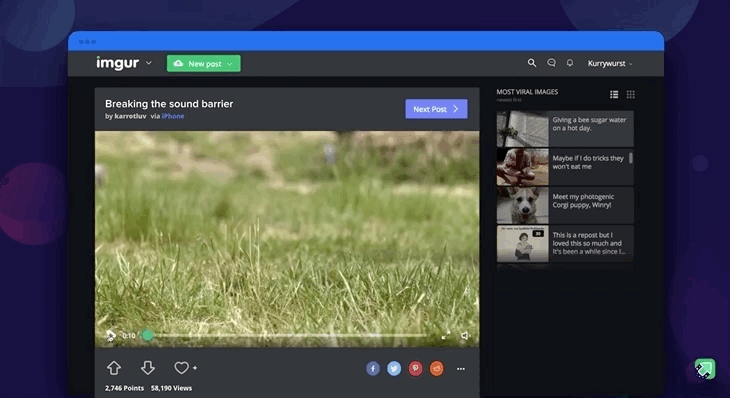 at 11:34 PM
Imgur users on iOS can now upload videos with sound
In a bid to win over more of an audience, Imgur has introduced the ability to upload and share videos with audio that are up to 30 seconds long.
In a post on its official blog, Imgur announced that video playback with sound is now available to upload for users of the image sharing site's iOS app and to view (and listen to) on all devices.
The feature will support built-in tools that allow users to crop the video for length, add or remove sound, chain multiple videos into a single Imgur post, and mix videos with both still images and GIFs.
Video playback will be muted by default until users click on the speaker icon on a video they want to hear sound for. This is in order to preserve how users have been able to browse without sound until now.
The post states that uploading videos with sound on all other platforms is "coming soon."
Comments
No comments so far, maybe you want to be first?