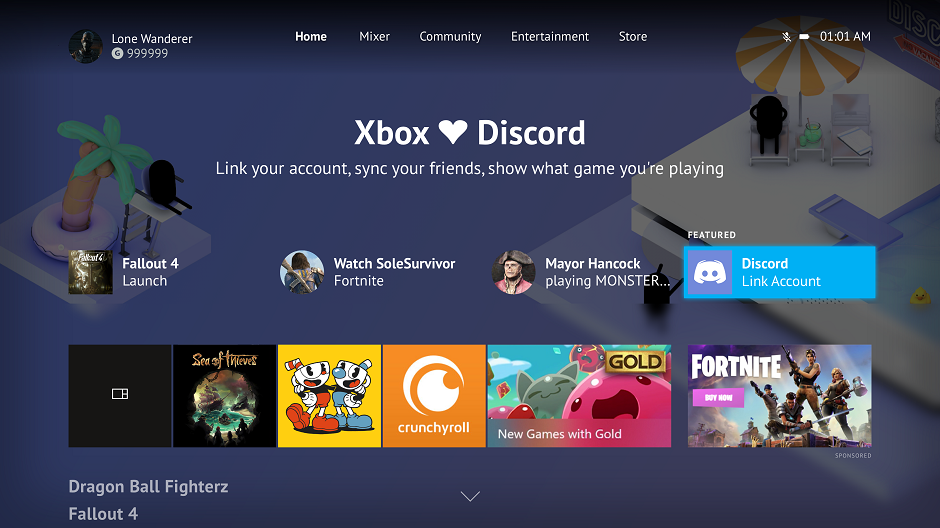 at 11:26 PM
Discord partners with Microsoft to bring integration with Xbox Live
Microsoft is partnering with one of the computer gaming scene's most popular voice and text chat applications in the name of unity.
The news was announced on Microsoft's Xbox Wire blog. Discord profiles will soon be allow to link to Xbox accounts, which will enable users on Discord to see what their friends are playing onhttps://alternativeto.net/software/xbox-live/. Those same users will also be able to join their friends directly from Discord. Microsoft states that this integration is a direct result of user feedback.
The company will start rolling out Discord integration to users in the Xbox Insider program "soon."
Did you find this interesting? 
Yes
No
Related news
Discord on AlternativeTo
Discord
  975
Mac

Windows

Linux

Online

Android

iPhone

Chrome OS

Android Tablet

BSD

iPad

Epic Games Store

Electron / Atom Shell

FreeBSD

Playstation

Xbox

Flathub
Whether you're part of a school club, a gaming group, a worldwide art community, or just a handful of friends that want to spend time together, Discord makes it easy to talk every day and hang out more often.
Comments on 'Discord partners with Microsoft to bring integration with Xbox Live'
No comments so far, maybe you want to be first?