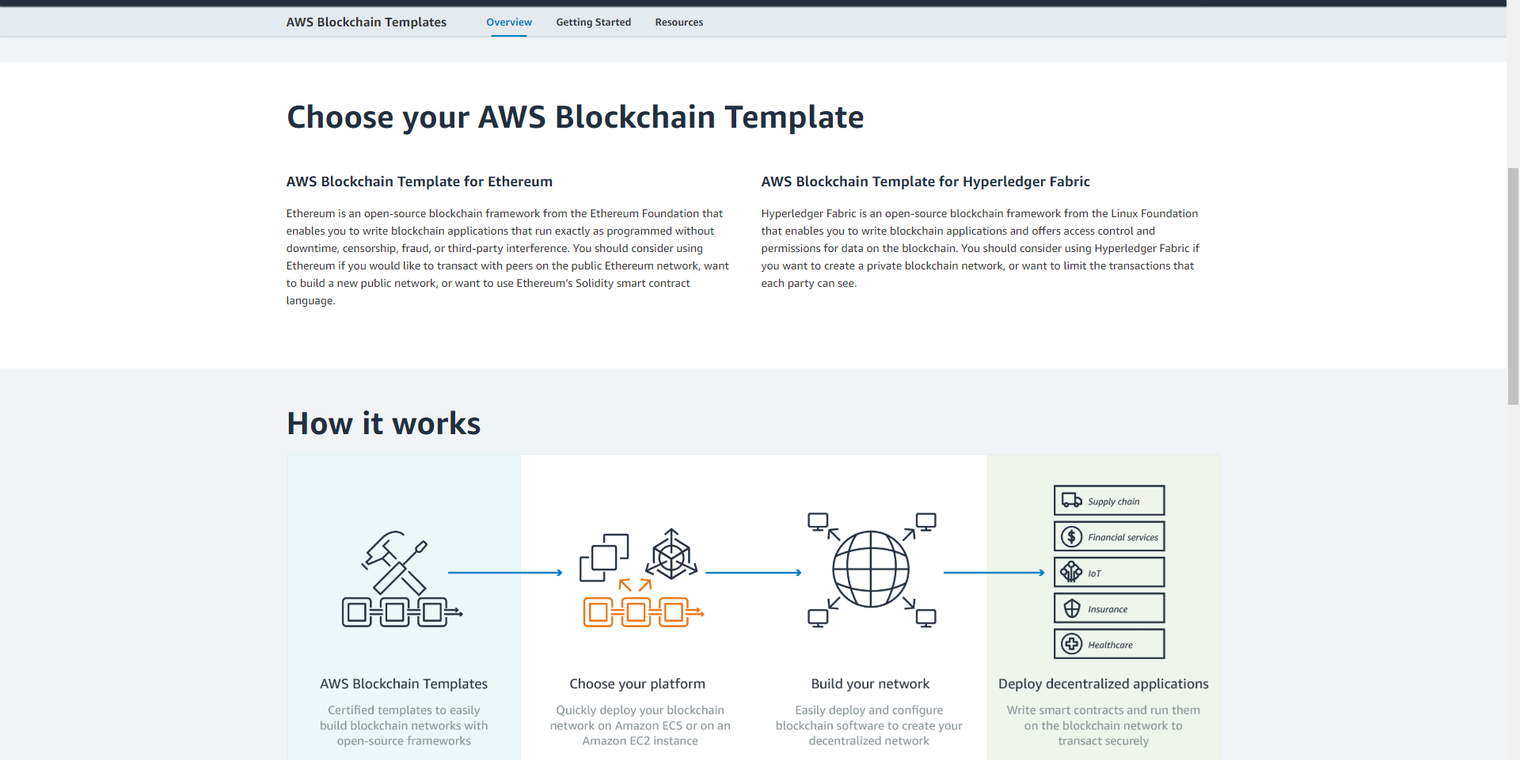 at 9:46 PM
Amazon is the latest competitor in "blockchain-as-a-service"
Amazon Web Services has unveiled its Blockchain Templates service, which promises a pay-as-you-go implementation of blockchain network distributions utilizing open source frameworks.
A blog post by Amazon's Jeff Barr explains how to get started with using AWS Blockchain Templates, giving a step-by-step guide with screenshots detailing the process from creating to deploying a network stat, as well as how to review statistical output.
That same blog post also details the versatility of blockchain technology and how it can apply to different needs for businesses and individuals. Barr writes: "Some of the people that I talk to see blockchains as the foundation of a new monetary system and a way to facilitate international payments. Others see blockchains as a distributed ledger and immutable data source that can be applied to logistics, supply chain, land registration, crowdfunding, and other use cases. Either way, it is clear that there are a lot of intriguing possibilities and we are working to help our customers use this technology more effectively."
Blockchain Templates will allow users to deploy either public or private networks utilizing Ethereum, as well as private networks utilizing Hyperledger Fabric.
Amazon is the latest of several companies to tap into the blockchain-as-a-service space. Others include IBM Blockchain and Oracle Blockchain Cloud Service, as well as offerings by Huawei and Tencent.
Amazon, as well as Oracle and IBM, all utilize The Linux Foundation's open source Hyperledger Fabric framework for their blockchain services.
Did you find this interesting? 
Yes
No
AWS Blockchain Templates on AlternativeTo
AWS Blockchain Templates
  0
AWS Blockchain Templates provide a fast and easy way to create and deploy secure blockchain networks using popular open source frameworks. These templates enable you to focus on building your blockchain applications instead of spending time and energy on manual setup of your...
Comments on 'Amazon is the latest competitor in "blockchain-as-a-service"'
No comments so far, maybe you want to be first?