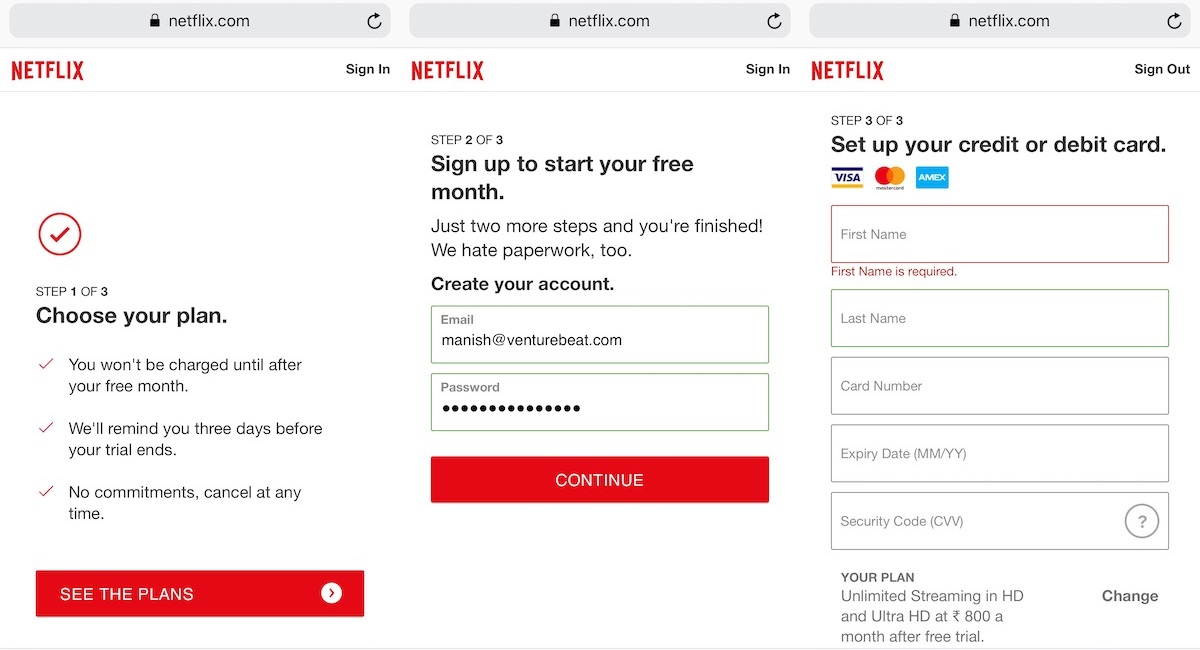 at 12:41 AM
Netflix no longer supports new users signing up for billing via iTunes
In order to avoid revenue sharing with Apple for subscriptions, show and film streaming giant Netflix has officially pulled support for new customers to pay for plans using iTunes.
According to a Netflix representative responding to VentureBeat, support for iTunes in new payment plan creation was discontinued in late November. In addition to this new restriction, users that previously subscribed to Netflix via iTunes for their iOS devices will no longer be able to utilize iTunes for that purpose if their subscription is cancelled for a month.
This move will allow Netflix to avoid Apple's 15 percent revenue sharing structure for in-app purchases or subscription payments of third party apps processed using iTunes. Netflix did not comment on any long-term plan to phase out existing active subscribers that utilize iTunes for payment on their monthly service plans. As of this writing, Netflix is still the top grossing app on the Apple App Store for iPhone, iPad, and iPod touch.
Further coverage: The Verge VentureBeat
Comments
No comments so far, maybe you want to be first?

;