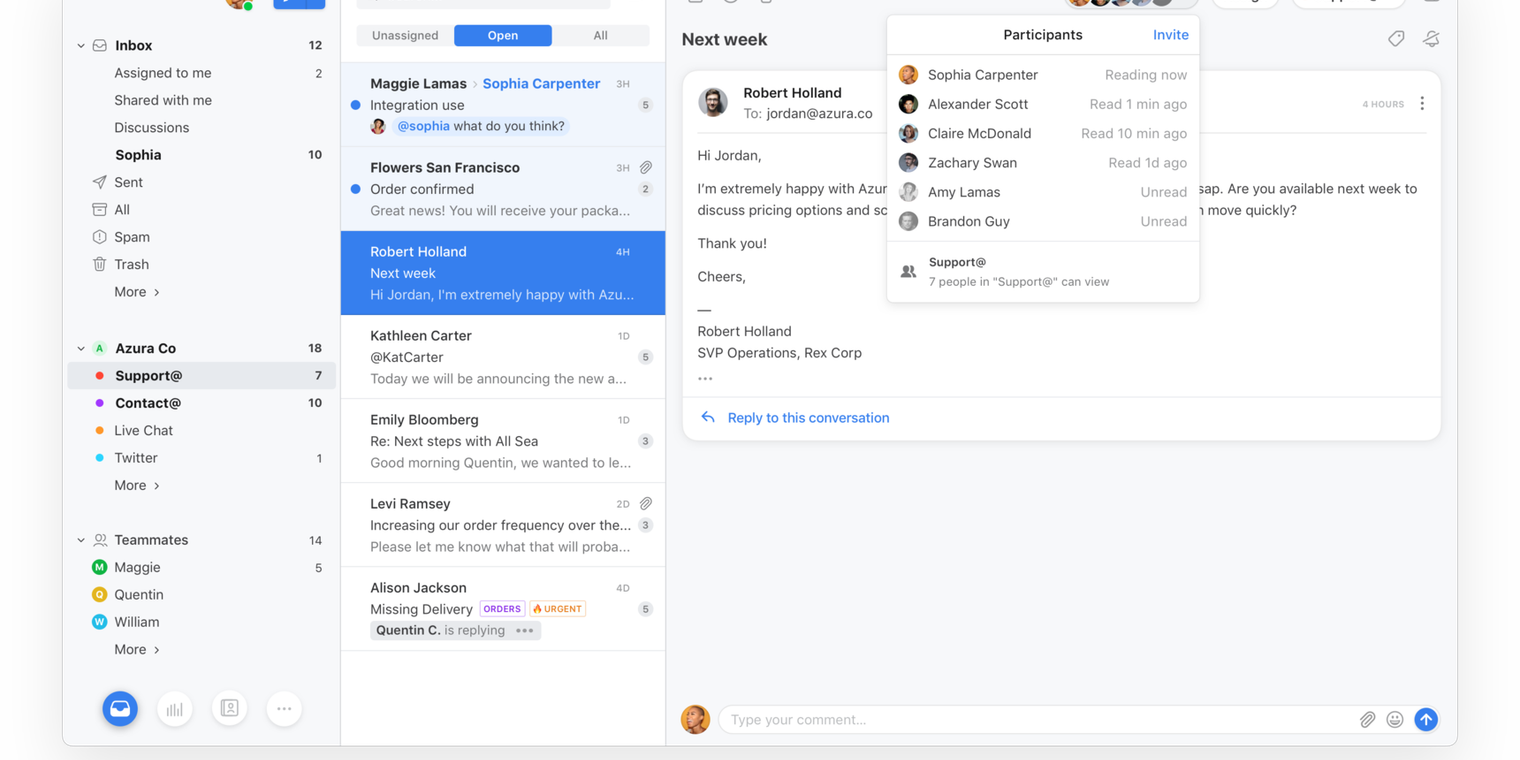 at 2:28 PM
A redesigned version of collaborative workplace software Front is rolling out
Team collaboration app Front has started transitioning workplaces to a brand new layout completely rewritten from the previous version.
This new version of Front includes an inbox that groups every conversation you're involved in to a single section. This includes private emails, content assigned to you, and @ mentions to you. Instead of following conversations, you subscribe to them, with content from those conversations showing up in the "shared we me" section of your new inbox. Finally, when muting a conversation, messages are silenced unless you are explicitly @ mentioned, meaning less information that's potentially not relevant to you.
You can now individually archive a conversation for yourself without impacting other participants, manage who's involved in a conversation using a new participants menu (which also shows who has read or archived the latest message in a conversation), and duplicate carbon copied conversations will automatically merge together when their contents are the exact same.
These changes are rolling out to users in waves, with users who have the new version applied via Front directly automatically seeing it via both the web version of the app and the desktop version.
Further coverage: Front Help Center
Comments
No comments so far, maybe you want to be first?