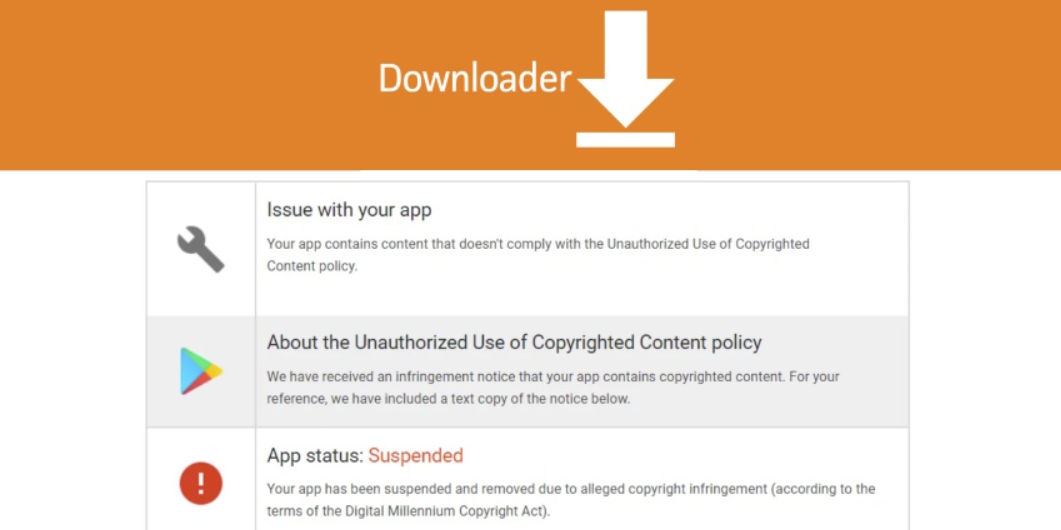 at 5:39 PM
Popular Android TV app 'Downloader' suspended from Google Play Store... because it's a web browser and can load a pirate website
The popular app Downloader for Android TV has been suspended from the Google Play Store due to a DMCA complaint. The app, which combines a web browser with a download manager, allows to transfer files to smart TVs and sideload apps. But, because of its built-in browser, it has been accused of being able to load a piracy website, SDAROT, which has led to the suspension.
The DMCA takedown request was made by Israeli TV company yesTV, which claimed that the app enables users to view the pirate website. The suspension of the app has caused frustration for the developer and among its users, who argue that the app is no different from any other web browser that can access the same website.
Elias Saba, the developer, insists that he is not connected to the piracy website in question and clarifies that his app merely directs users to the homepage of his own website, AFTVnews, without leading them elsewhere. Initially, Google rejected his initial appeals, then they have finally responded. Google has granted TV firms a period of 10 business days to submit a court order or a claim with the US Copyright Office in order to restrict the app. If no action is taken within this timeframe, Downloader will be restored in the Google Play Store.
In the meantime Downloader is still available on the Amazon app store for devices such as Fire TVs, or from the official website as an APK file.
Did you find this interesting? 
Yes
No
Read More
Downloader on AlternativeTo

Downloader
  1
AFTVnews Downloader is a handy tool that allows you to download APK files and sideload apps onto your Amazon Fire TV device. It also offers support for remote control and has been rated highly by users on AlternativeTo. If you're looking for similar tools, popular alternatives include Mozilla Firefox, Google Chrome, and Opera.
Comments on 'Popular Android TV app 'Downloader' suspended from Google Play Store... because it's a web browser and can load a pirate website'
No comments so far, maybe you want to be first?