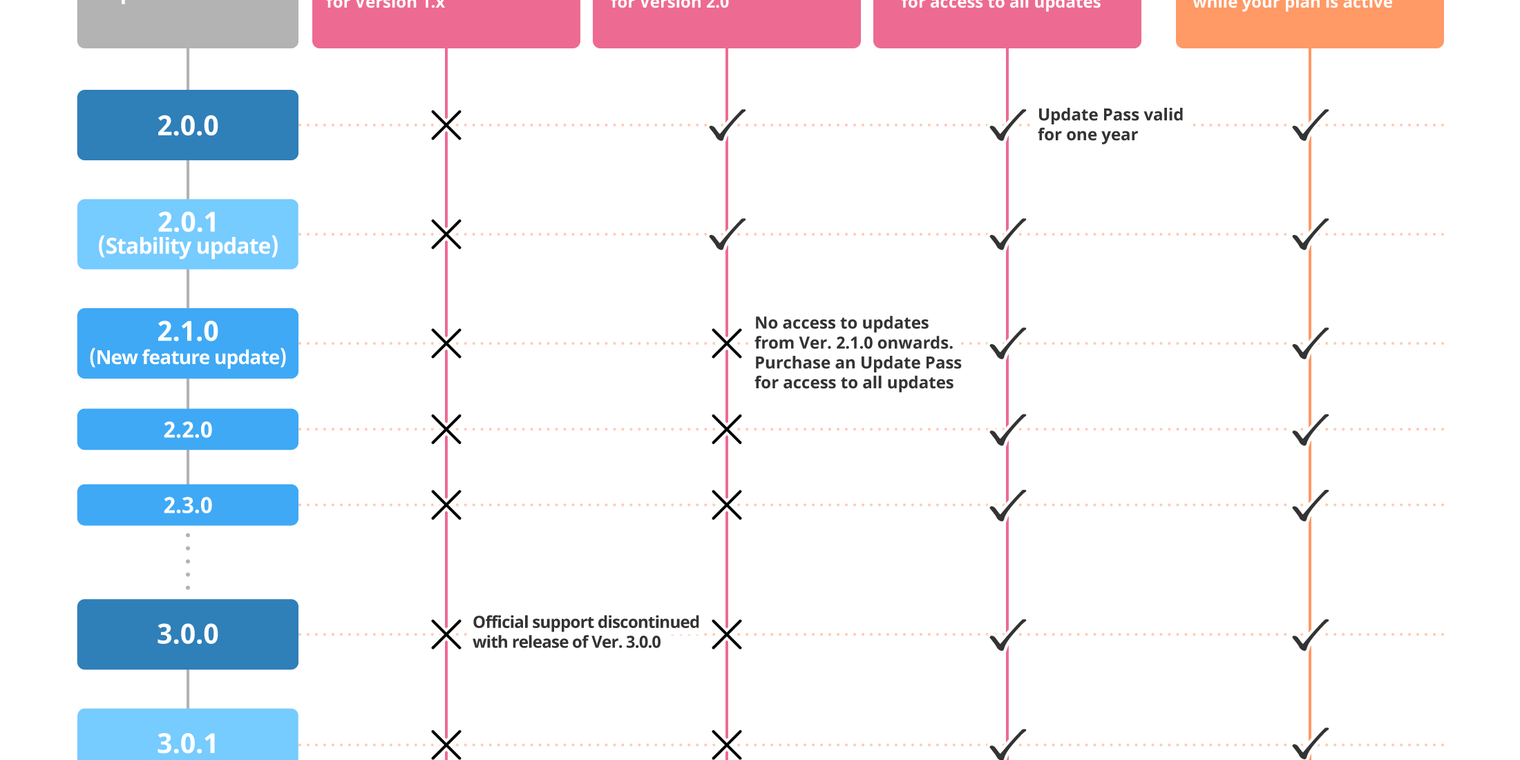 at 3:12 AM
Clip Studio Paint migrating from one-time purchase to a subscription based update plan
Starting with version 2.0, the popular Japanese art software Clip Studio Paint is migrating from a "buy it once" license with free updates to a "subscription" and "pay per update" release schedule.
Announced via a news post on Clip Studio Paint's official website, the software's distributor Celsys summarized all of the version 1.X updates that had been distributed for free. Despite this, starting from 2023, version 2.0 and future 2.X releases will required to be purchased either per update or as a subscription.
The options for continuing to receive updates don't stop people from being able to continue to use pre-2.0 releases of Clip Studio Paint. On top of these options, users can also purchase a perpetual license to the base 2.0 release but not receive any updates. Additionally, free updates will continue to be provided through the end of 2022.
Other services, such as Clip Studio Assets, will continue to be available, with "no planned changes" to it or "any of our other services including technical support." Clip Studio Paint is available for Windows and macOS by going to clipstudio.net/en/purchase/.
Further coverage: Clip Studio Paint The Verge
Comments
No comments so far, maybe you want to be first?