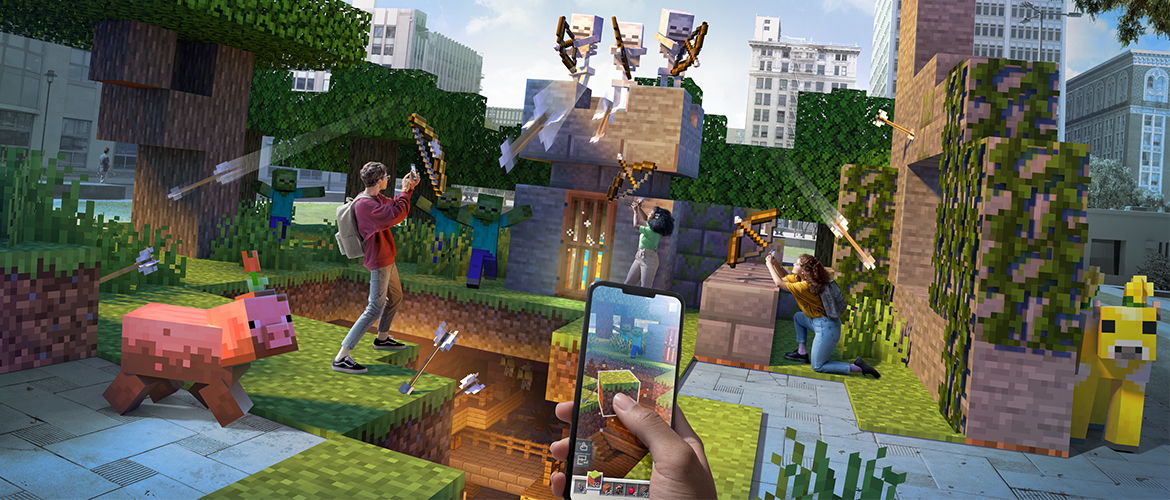 at 1:56 PM
Minecraft's AR spinoff Minecraft Earth is shutting down on June 30th, 2021
Minecraft Earth, Mojang's augmented reality game set within the world of the incredibly successful Minecraft, will be discontinued on June 30th, 2021.
In a post on the official Minecraft website, the development team announced that Minecraft Earth is being discontinued due to the 2 core concepts that the game was designed upon, free movement and collaborative play, have been rendered virtually impossible due to the COVID-19 pandemic. The team has "made the difficult decision to re-allocate our resources to other areas that provide value to the Minecraft community and to end support for Minecraft Earth in June 2021."
Starting January 6th, Mojang is distributing Minecraft Earth's final update which includes the following: • Removing real-money transactions • Drastically reducing ruby costs • Including all completed, unreleased content currently in our pipeline • Reducing time requirements for crafting and smelting • Replacing unused crafting & smelting boosts with radius boosts of the same level • Granting a set of Character Creator items to players who sign in between January 5 and June 30
Anyone who's made even a single purchase in Minecraft Earth will receive a free copy of the Bedrock Edition of Minecraft. The platform they will receive the game on was not specified.
Despite Minecraft Earth's AR capabilities being comparable to Pokémon GO, the lack of established success because of its launch during the pandemic made it so no tangible results could be used to justify continued development. Those looking for other Pokémon GO-like games will have to look elsewhere, such as Harry Potter: Wizards Unite.
Further coverage: Minecraft news post
Comments
No comments so far, maybe you want to be first?

;