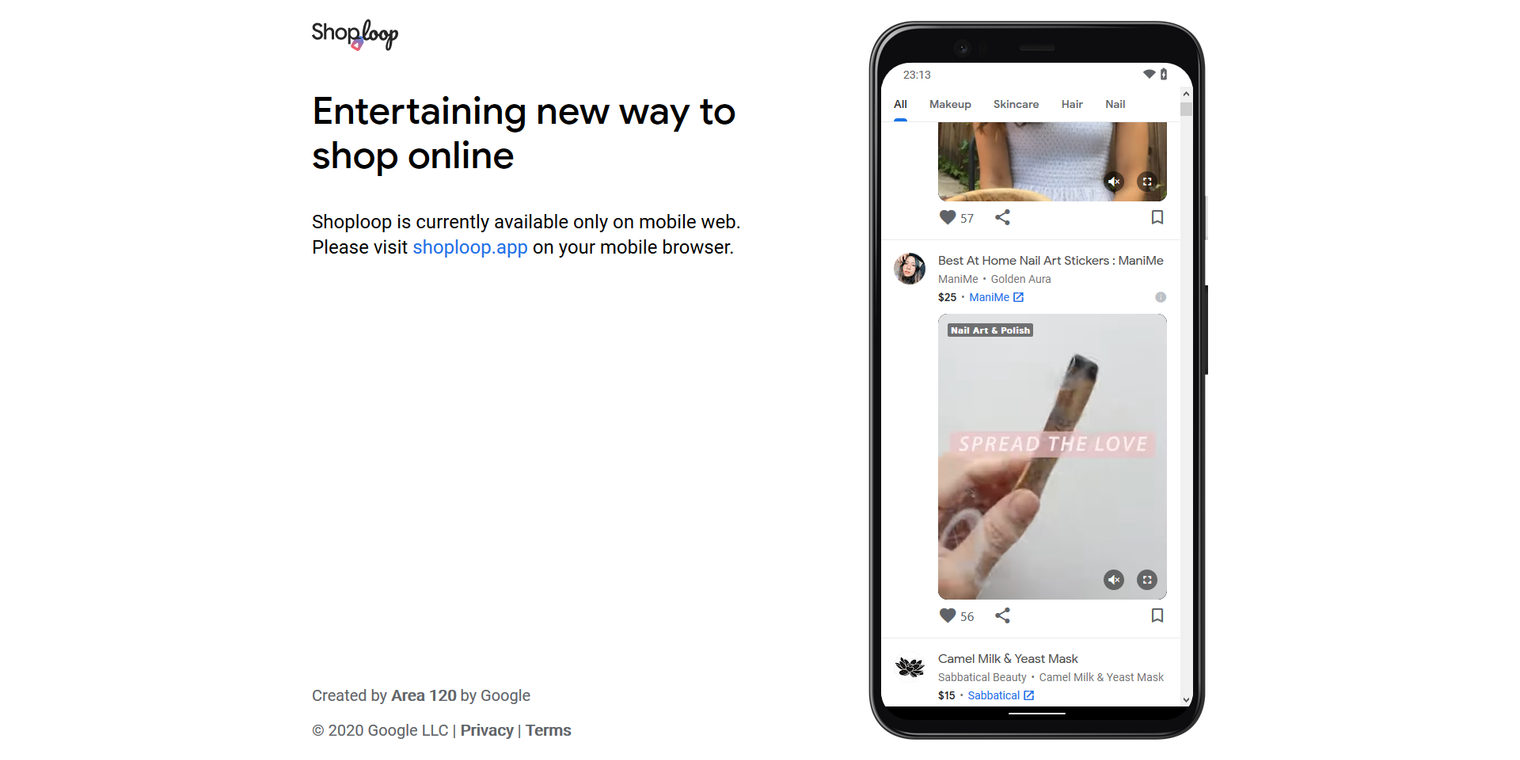 at 3:34 AM
Google has launched Shoploop, an online shopping service using short videos
Google has soft launched Shoploop, an experimental new shopping service that uses short form videos in order to convey information about the products on offer.
Developed by the company's "in-house incubator" team named Area 120, Shoploop differentiates itself from massive juggernauts like Amazon by utilizing a system it calls "Social Video Commerce." Videos created by publishers, influencers, and other experts in each product category are used in order to both entertain and recommend new products to shoppers. These videos are designed to be short in length with product explanations, demonstrations, and recommendations.
Google's official FAQ for Shoploop states that video creators are "expected to be completely honest in their product recommendations and reviews" when asked why users should trust videos on the products listed. At the same time, Google also states that it does not endorse any of the products listed for sale on Shoploop.
Shoploop is currently accessible by going to shoploop.app on your smart device. Though anyone with a Google Account can currently browse and purchase products, the ability to list products and upload videos focused on them is currently by application or invite only.
Did you find this interesting? 
Yes
No
Shoploop on AlternativeTo

Shoploop
  0
Shoploop videos have the ability to convey an incredible amount of information very fast and tell users how they should feel about a product. Video's unique form of rich content that combines visuals, sound and movement, allows users to see how a product looks and feels in...
Comments on 'Google has launched Shoploop, an online shopping service using short videos'
No comments so far, maybe you want to be first?