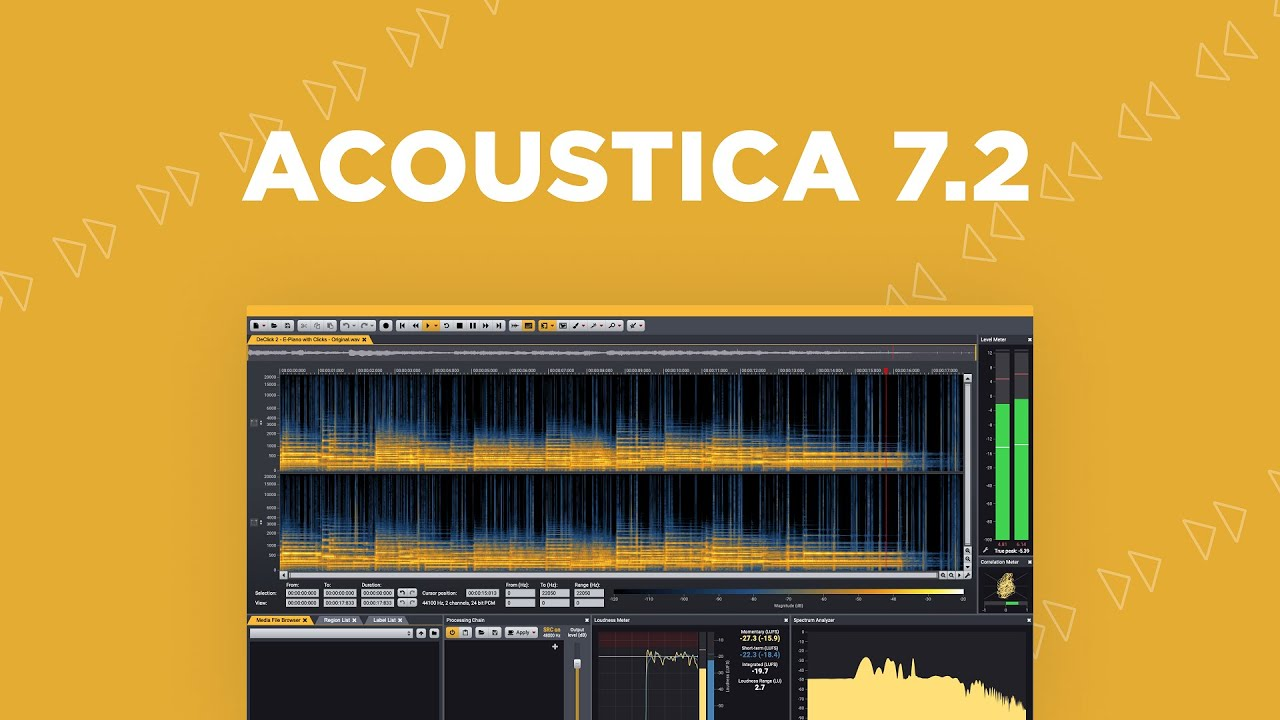 at 5:30 AM
Acoustica 7.2 gets AI-powered mix separation tool
Acon Digital has released version 7.2 of its pro audio editing and mastering workstation Acoustica. The release comes with a new and notable stem separation tool that uses artificial intelligence to separate audio parts in up to 5 stems that can be remixed in real time. This allows for easy separation of parts such as drums, bass, and vocals. These parts can also be used to create a multi-track session where effects such as reverb can be added to specific parts such as vocals.
This brilliant use of AI is available for both the Standard and Premium Editions of Acoustica. The Premium edition also gets a new Extract Dialogue tool to automatically separate dialogue from background noise. There are other additions to the Premium version as well, including the latest versions of bundled plugins and enhanced time resolution in the Premium edition's spectral editor.
Acoustica is available for Mac and Windows desktops, and version 7.2 adds support for macOS Catalina.
Further coverage:
Comments
No comments so far, maybe you want to be first?