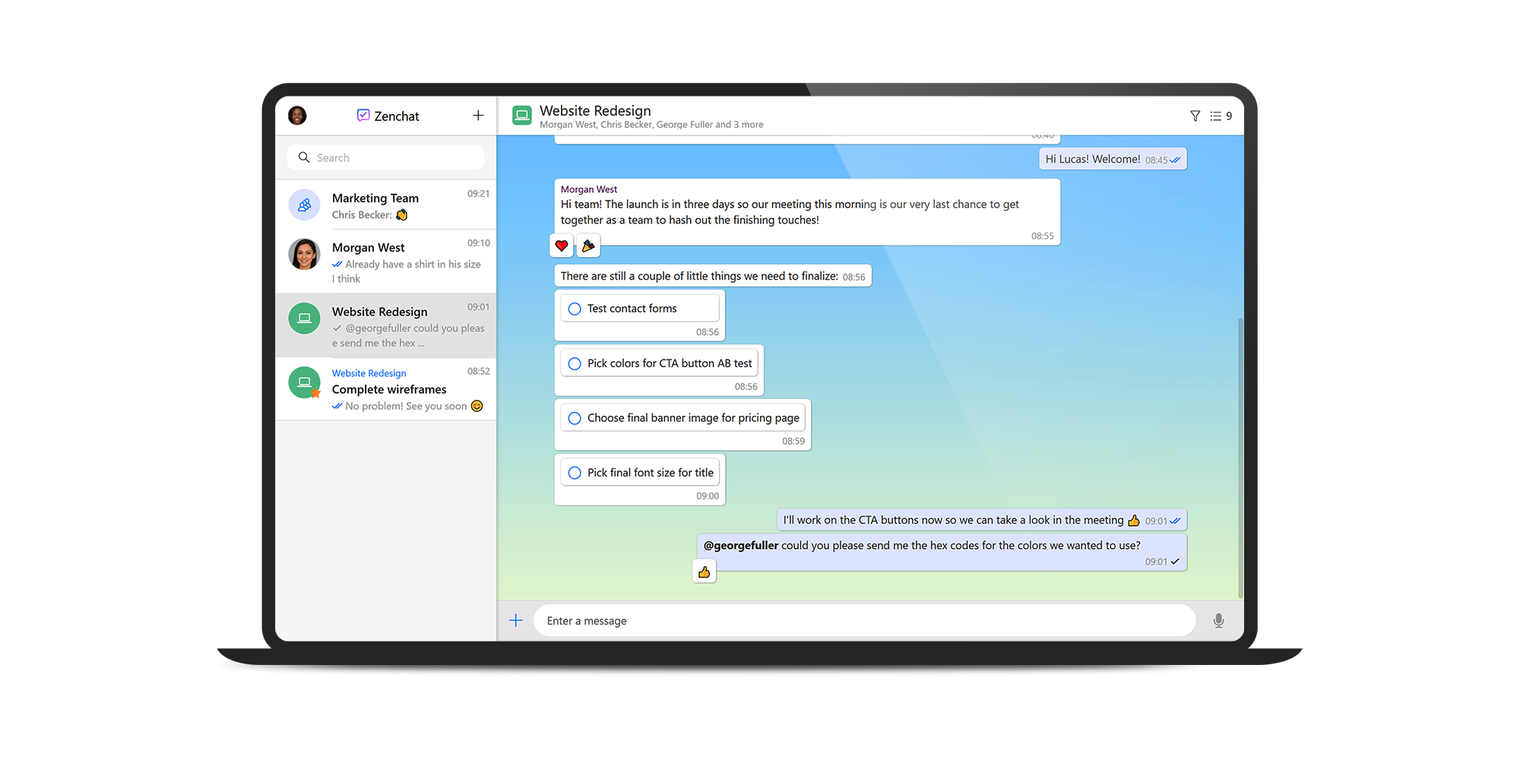 at 1:57 PM
Zenkit project management dev team releases Zenchat chat & task collab app
The Zenkit project management toolset now includes Zenchat, a dedicated chat app that also integrates project management.
As detailed via the launch press release, Zenchat will integrate with the rest of Zenkit in order to allow for more real-time collaboration and task allocation. In addition to providing chat across your team, Zenchat offers scalable viewing of an entire project, tasks only you're involved with directly, and other view styles such as Gantt, Kanban, traditional to do lists, and more.
Zenchat is the Zenkit team's answer to the rapid increase in collaboration chat apps such as Slack and Microsoft Teams being preinstalled on enterprise machines, being both immediately enterprise ready (supporting single sign-on, system for cross-domain identity management provisioning, and other admin tools. Being integrated with the rest of the Zenkit suite means that there is a unified user experience that follows a single design language and makes it easier for individual project members to acclimate and adapt to their work environments and get work done.
Zenchat is now available on every platform that Zenkit is offered, including Windows, macOS, Linux, Android, and iOS. It's available free for personal and familial use, with scalable plans in accordance with the size and complexity of your team and project.
Further coverage: Zenkit Press Release
Did you find this interesting? 
Yes
No
Comments
No comments so far, maybe you want to be first?
Zenchat on AlternativeTo
Zenchat
  1
Mac

Windows

Linux

Online

Android

iPhone

Android Tablet

iPad
Zenchat is a team messaging and chat solution with built-in task management. Finally, a way to talk about and collaborate on tasks in one place.