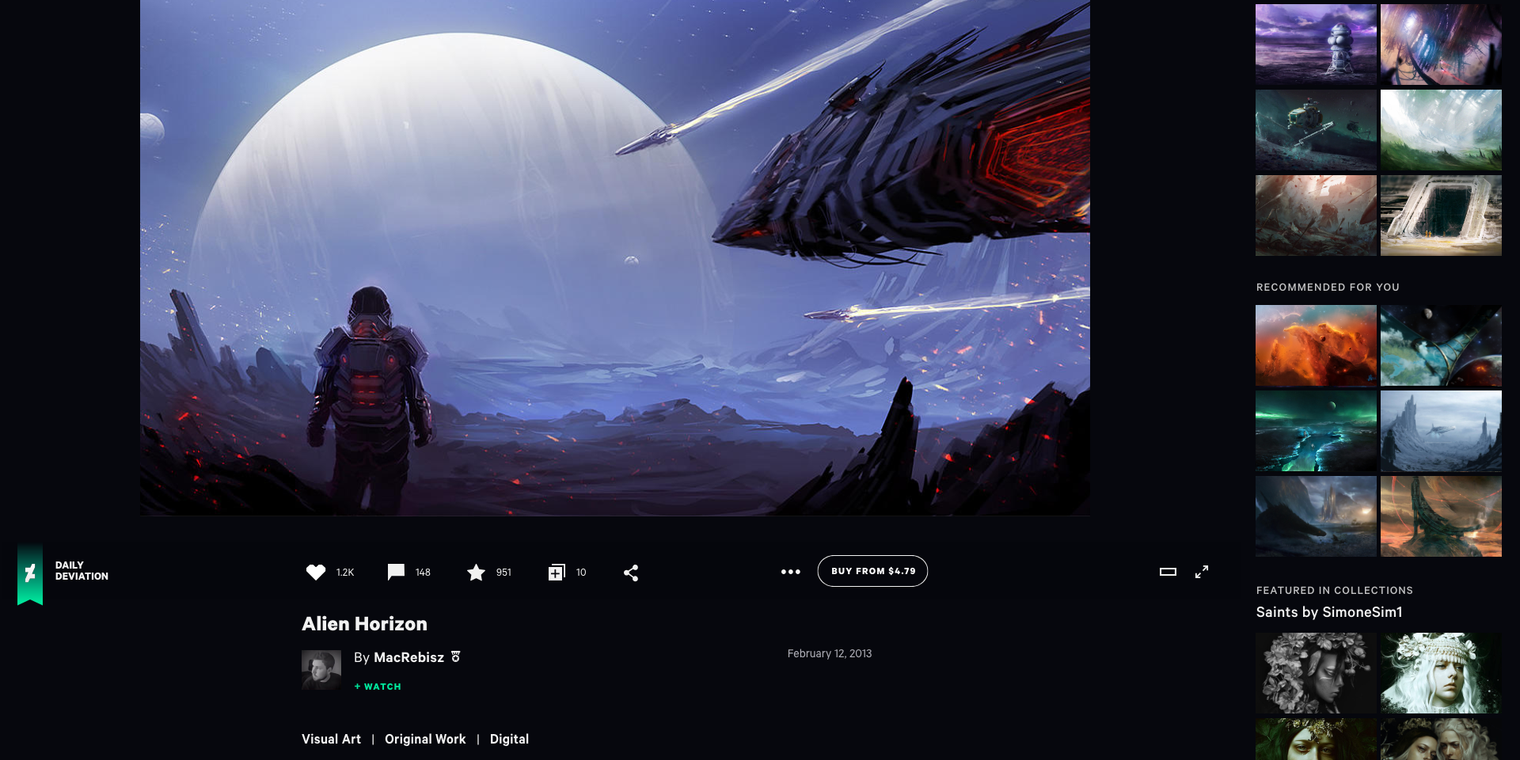 at 8:44 PM
DeviantArt rolling out its biggest redesign ever, titled "Eclipse"
Art-focused social network DeviantArt has sported the same general look and layout since its founding in 2000, with incremental updates and modernization along the way. This is about to change with the imminent release of a major redesign called DeviantArt Eclipse.
Eclipse is rolling out to users now, featuring a light or dark theme, more customizable user profiles powered by Wix.com widgets (which purchased DeviantArt in 2017), and completely redesigned pages for art and photo submissions. These pages will allow you to custom set the background surrounding your art, photo, or other submission in order to provide the right backdrop and contrast to make it shine.
In addition to design renovations, additional features and quality of life improvements will be implemented as well. DeviantArt's search functionality will now allow you to search commissions, polls, and tags. Third party advertisements will no longer be featured on the site for anyone. Before now, this was a perk of the $5 monthly subscription service offered for members of the community.
As this redesign is more comprehensive than previous updates to DeviantArt's layout, reactions have been decidedly mixed, with some comparing the new layout to ArtStation, one of the site's competitors. According to DeviantArt CEO Angelo Sotira in an interview with The Verge, this is expected and similar to the initial reaction from users when previous design revisions were rolled out.
More information on DeviantArt Eclipse is available via an official website dedicated to listing its changes.
Did you find this interesting? 
Yes
No
DeviantArt on AlternativeTo
DeviantArt
  308
DeviantArt was created to entertain, inspire, and empower the artist in all of us. Founded in August 2000, deviantART is the largest online social network for artists and art enthusiasts with over 13 million registered members, attracting 35 million unique visitors per month.
Comments on 'DeviantArt rolling out its biggest redesign ever, titled "Eclipse"'
No comments so far, maybe you want to be first?