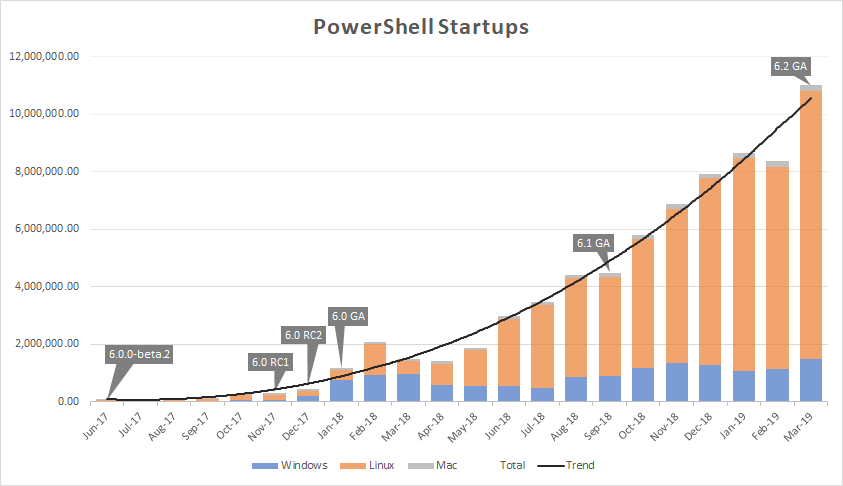 at 2:56 PM
Microsoft has announced PowerShell 7, which will be cross-platform
Microsoft has announced that version 7 of PowerShell, the company's command-line shell and associated scripting language, is in active development.
In the post announcing the next version of Powershell to be 7 instead of 6.3, Principal Software Engineer Manager for PowerShell Steve Lee stated that work will be done to ensure support cross-platform automation across Windows 10, macOS, and Linux kernel operating systems while retaining "a very high level of compatibility" with existing PowerShell modules.
Lee stated that the first preview build of PowerShell 7 is targeting a May release, with general availability "some time after the GA of .NET Core 3.0."
Further coverage: Microsoft gHacks Tech News ZDNet
Comments
No comments so far, maybe you want to be first?

;