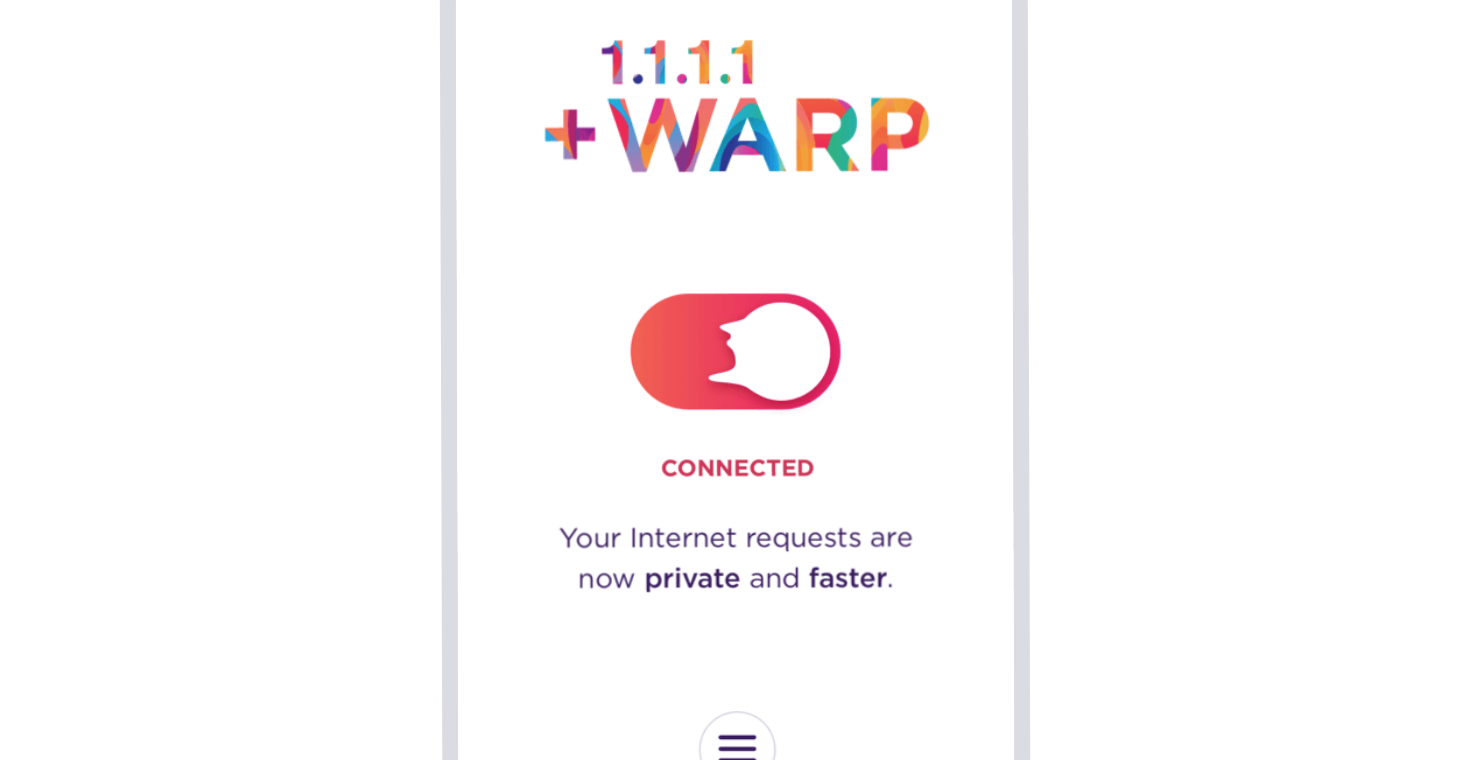 at 12:48 PM
Cloudflare to launch Warp, a VPN add-on to its 1.1.1.1 DNS service, on phones
Cloudflare has announced that it will launch Warp, a virtual private network service that aims to complement the company's 1.1.1.1 Domain Name System servers.
In a blog post announcing the VPN, Cloudflare CEO Matthew Prince shared that 1.1.1.1 usage has grown 700% month-over-month, and at its currently expected trajectory will become the second most used public DNS service behind Google Public DNS.
Prince also describes VPNs on mobile devices by saying that they "suck," further elaborating: "They add latency, drain your battery, and, in many cases, are run by companies with motivations that are opposite to actually keeping your data private and secure." In contrast, Warp is designed to be "the VPN for people who don't know what V.P.N. stands for," working built in to the 1.1.1.1 DNS server app on Android and iOS.
Warp will ensure that all Internet traffic on your mobile device from every app, not just web browsers like Safari and Google Chrome, will run through an end-to-end encrypted VPN. For data on the Internet that is not encrypted, encryption will be added from your mobile device itself to the furthest point it interacts with Cloudflare's servers.
In addition to the free service, a paid service called Warp+ promises faster speeds utilizing Argo Smart Routing for a yet-to-be-announced "low monthly fee."
Warp will launch soon, and 1.1.1.1 users can sign up for the waitlist and be notified as soon as the VPN service is available for use via a push notification.
Further coverage: The Cloudflare Blog Engadget gHacks Tech News The Verge
Did you find this interesting? 
Yes
No
Comments
No comments so far, maybe you want to be first?
Related news
1.1.1.1 on AlternativeTo

1.1.1.1
  73
Mac

Windows

Linux

Online

Android

iPhone

Android Tablet

iPad
1.1.1.1 from CloudFlare is the fast and private way to browse the Internet. It is a public DNS resolver, but unlike most DNS resolvers, 1.1.1.1 is not selling user data to advertisers. The implementation of 1.1.1.1 makes it the fastest resolver out there.