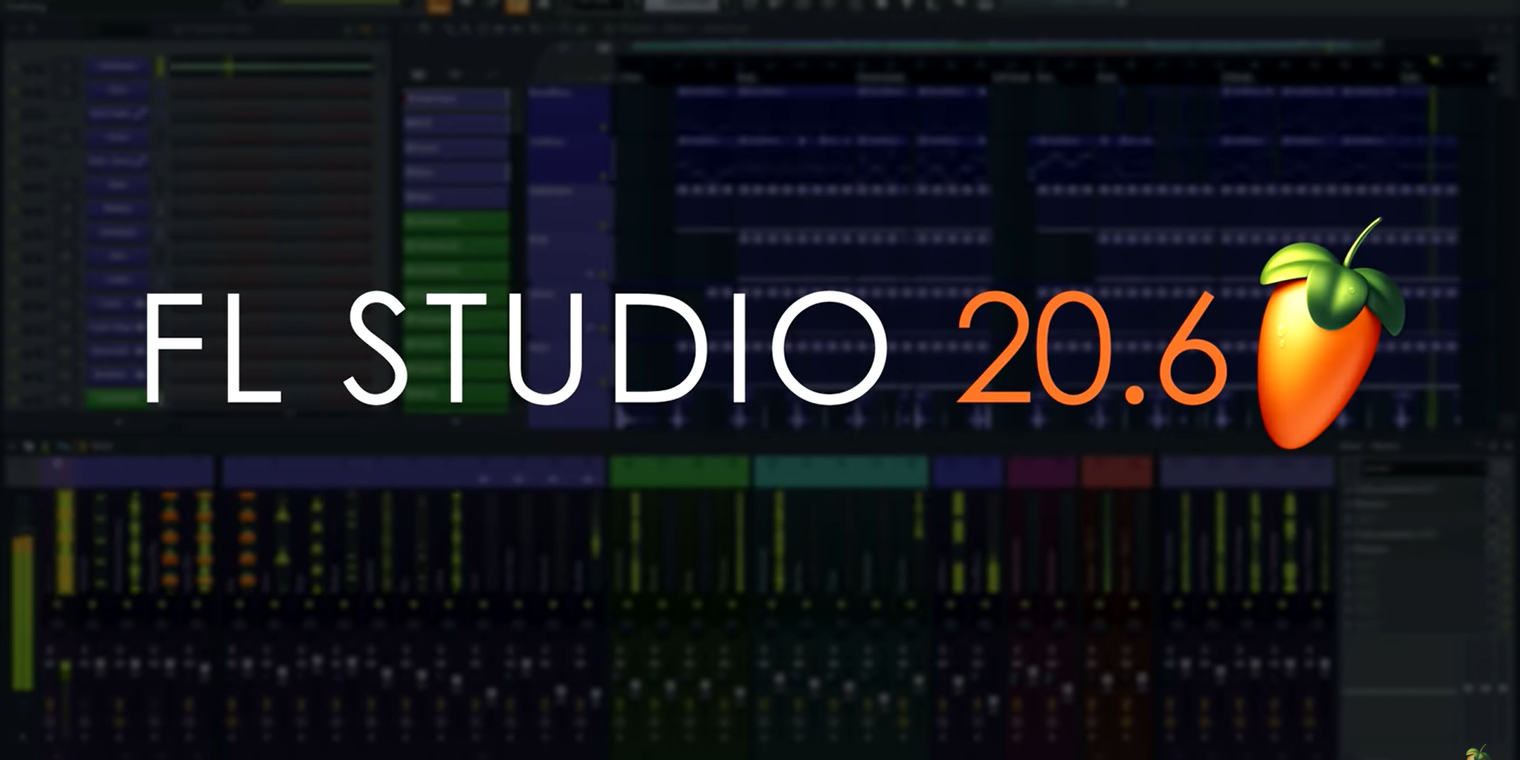 at 11:03 AM
ImageLine adds more powerful tools with FL Studio 20.6
ImageLine continues to advance its mainline digital audio workstation FL Studio, this time with more new plugins, export features and general tweaks to speed up workflow with its 20.6 release.
Kicking off the list of new plugins is Distructor, which actually aggregates existing plugins and packages them in a sleek and intuitive guitar rig interface. While the aggregated plugins themselves aren't new, Distructor's design makes them so much more accessible and easy to put to use. Plugins like this are typically costly, but FL Studio lifetime license owners get it at no extra cost.
Next there's NewTime, which turns the warping feature from FL Studio's NewTone plugin into a time manipulation editor that lets you slice, warp, time-correct and even change the groove of audio samples with ease. Then there's Fruity Voltage Controller for interfacing with external Control Voltage (CV) hardware. It provides a way to interact with real hardware counterparts of software simulations like VCV Rack. These two plugins are included at no extra cost in FL Studio's Fruity Edition and up.
New features: • SoundCloud export for rendering and uploading directly to a SoundCloud account. • Convert Playlist tracks to audio to sequentially export each with the option to export without Master Mixer track effects. • Advanced Fill Tool for the step sequencer lets you easily apply Euclidean rhythms using a very cool and intuitive visual designer. Makes it very easy to add fills and changes in drum patterns. • Internal MIDI capture lets you burn MIDI from the FL Studio arpeggiator, note effects or MIDI arrangement plugins right into a track so there's no need to record that MIDI and reload it into a new track. • FL Studio Mobile now has multi-output capability.
There are a bunch of other improvements spanning everything from menu options and CPU management to default color selectors and other plugin enhancements. Find full details in the official release post.
Further reading: Official release post
Did you find this interesting? 
Yes
No
Comments
No comments so far, maybe you want to be first?
Related news
FL Studio on AlternativeTo

FL Studio
  454
Mac

Windows

Android

iPhone

Android Tablet

HUAWEI AppGallery

iPad
FL Studio (originally known as FruityLoops) is a full-featured Digital Audio Workstation (DAW) offering a complete range of professional tools for everything from audio editing and beat creation to advanced arrangement, composition, mixing and mastering.