Condusiv Diskeeper
Condusiv's Diskeeper 16 is designed to be an active defragmenter that defrags while idle, but also delays and caches read/writes by using a pool of system RAM (L1 ca...
What is Condusiv Diskeeper?
Diskeeper 16 is a unique approach to Defrag, the effort of arranging files on the physical disk/media to improve speed and performance.
It is a buzzword heavy product, but it has a fairly understandable premise. It combines file caching and defrag to give a noticeable boost to performance. This means it boosts SSD and HDDs, and deliver a noticeable performance boost, even with SAN/Virtual storage hosting because it works at a controller/block level.
Instead of working to arrange files after they have been stored, or restructuring the file layout for performance and moving the entire content of the drive slowly into the "new" alignment, it's an instant/automatic defrag by delaying and queueing writes to the disk, caching files in system RAM and aligning data "live". along with a manual and idle consolidation of files to prevent and reduce fragments in the first place.
Modern HDD's and SSD's already have a similar function (NCQ), to cache read/writes and align/queue writes in a limited way. Using the CPU and System RAM allows for different strategies and pre-caching of file blocks.
IntelliMemory pools available system RAM to store frequently used disk 'blocks' in RAM, and discards blocks that aren't as frequently accessed in a "read" cache, and Intelliwrite, queues and delays data in memory before it is written to the physical media in the 'optimal' location. This prevents fragments when possible, it also allows for blistering read/write speeds for commonly used apps.
After a file has been written, by delaying the write to the drive(s) on the system (invisitasking / Intelliwrite) and waiting for the Drive to spin up or become ready to store or read data in the approximate area, this can also make laptop HDD performance a lot faster, and use less battery power as it doesn't need to spin up the drive to save data intermittently, but instead delay the write until the drive is ready to write a larger fragment of data or when an app has closed, etc.
Condusiv Diskeeper Screenshots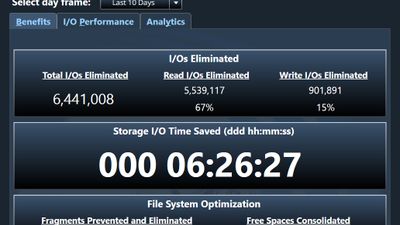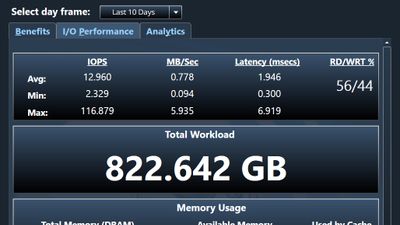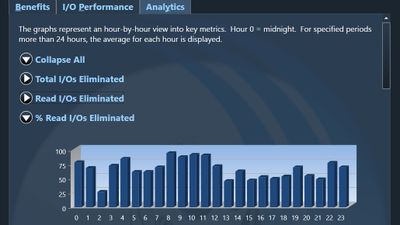 Condusiv Diskeeper Features
Condusiv Diskeeper information
Comments and Reviews
Said about Condusiv Diskeeper as an alternative
toliman
Diskeeper integrates write caching and delayed writes, so small changes are buffered in system RAM, then written to their proper place on the disk when it's idle or not busy instead of on-demand. o&o has better scheduling and location/zone management of bulk or archive files, but both features are handy to have. Diskeeper's caching can be replaced by PrimoCache or SuperCache for hybrid disk "read and write" caching.
•
Recent user activities on Condusiv Diskeeper